Our Services
We provide funeral directors and monument builders a full range of services that are just a phone call away when finishing touches are needed on any cemetery monument throughout Iowa and the surrounding region. 

 

Other Sandblasting Services We Offer:

+ Veteran Memorial Walls

+ Sponsor Recognition Walls

+ Signs (Cornerstones, Town welcome signs, etc)

+ Surface cleaning (graffiti removal, surface prep for painting, etc)  
Cemetery Lettering
For final dates on gravestones, headstones, and columbariums.
Carving Additions
For any special decorative additions needed, such as wedding rings, emblems, and the like.
Text Additions
For adding that extra special touch of "Parents of", family names, verses, poems and so forth.
Military Markers
We can mount military bronze markers, niches, emblems and more to acknowledge any type of military service.
Vase Installations
We can complete any granite or metal flower vase installs for the last finishing touches on gravestones and headstones.
Mistake Correction
For filling and correcting mistakes, when they happen, in spellings or numbers.*



*In certain cases only. Call for estimate.
Three Generations of Excellence
Our family's experience providing funeral directors and monument builders with ongoing, consistent lettering and cemetery monument services started three generations ago with our grandfather, Earl Fischer. After he built a name for himself throughout Iowa and the midwest, our father, Dan Nelson, took on the family business and trained a new crew, armed with the skills and necessary attention to fine detail that had been instilled by his father-in-law.



As our family's heritage and knowledge within the cemetery industry continues from generation to generation, our newest continuation within the industry is Legacy Lettering, owned by Dan's son-in-law, Mike Poggensee…though the approach remains the same: We treat each and every job, no matter how big or small, as if we were doing it for our own family member.



We believe that a cemetery monument is a permanent memorial to a loved one who has passed away, and every person who passes leaves a legacy. Our goal every single day is to ensure their monument — a small representation of that legacy — is a true memorial to their lives, constructed & lettered to a level of absolute quality and dignity. As an honor to the legacy those that have passed away leave behind, our daily mission is simple: preserving legacies, one letter at a time.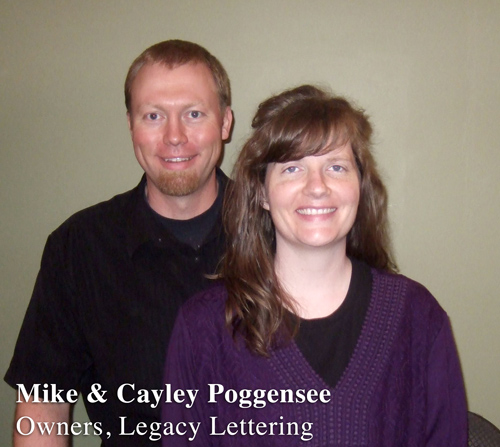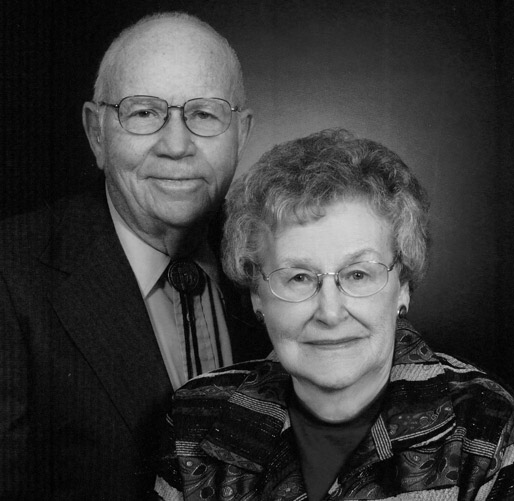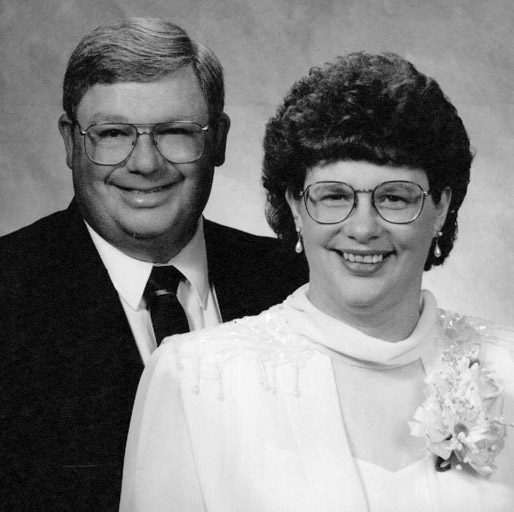 We're Mobile
We are fully mobile and will travel for clients within an approximately 200 mile radius of Harlan, Iowa. We do also travel outside of this radius. Just get in touch with us for a quote regarding distance-needs and we'll be happy to help.